atuty
Satellite monitoring system
The GPS system allows to localise the position of vehicles with an accuracy of 10 minutes.
A modern vehicle fleet
Volvo and Daf truck tractors – Euro 5 / Euro 6.
Activity range: European
Transport of goods in all directions in Europe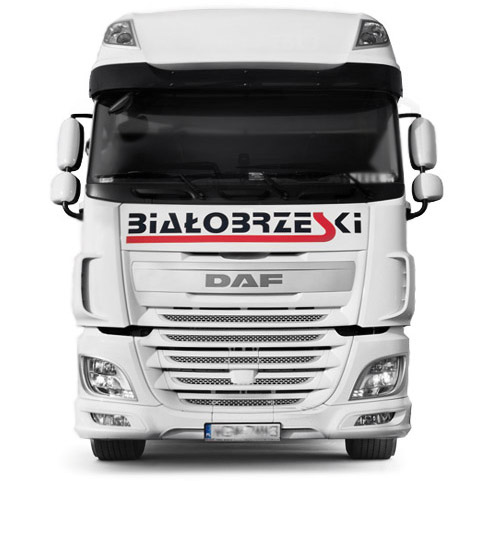 Insurance
All products are covered by Civil Liability Insurance of Carrier and Forwarder
Experienced drivers
Our company drivers have professional qualifications and experience in the transport industry.
Forwarding
Comprehensive forwarding services